Advertisements and Videos
TV and Radio Advertisements
TV and radio advertisements with the theme of "Uphold Our Vision. Support Clean Elections." for enlisting electors' support to uphold a clean election culture.
Please click to listen to radio advertisements:
English version Voice over script (PDF file)
Publicity Poster
A poster on clean election message for display in different locations in the territory.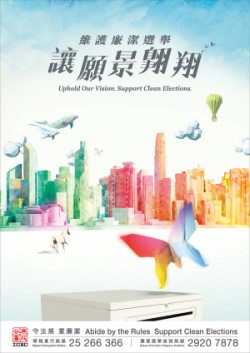 [Click to enlarge]
Educational Filmlets
A series of short videos on "Upholding Clean Elections" to bring out the important points-to-note at elections in a lively manner. Candidates, election helpers and electors are encouraged to watch the videos.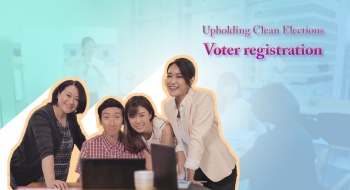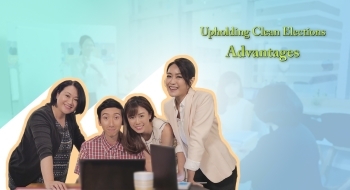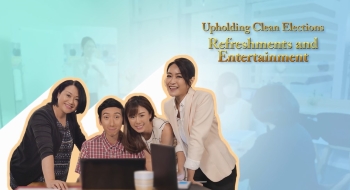 Refreshments and Entertainment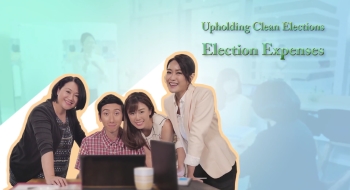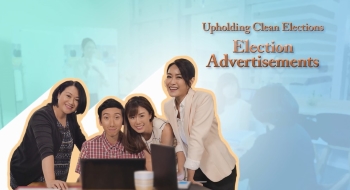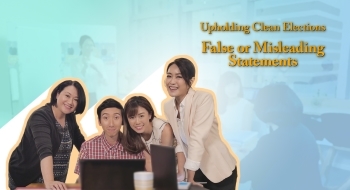 False or Misleading Statements
Promotional Videos
Promotional videos combine rap and artificial intelligence to bring out the gist of laws in a soft manner (in Cantonese only).